Fashionista Roanoke
2017
Charity through Fashion
Want to take part as a model, photographer or as a volunteer?
JOIN OUR GROUP PAGE HERE
Here are photos from the fittings with our very own Heather Brown. Thanks Heather for all your help and beautiful clothes~
We are opening up to include others who wish to take part.
JOIN OUR GROUP PAGE HERE
The T-Shirts for Fashionista Roanoke are now available~~ If interested in purchasing, they are $10 each. Feel free to message PROMOTE COMMOTION
Celebrate Fashionista!
~~~~~~~~~~~~~~~~~~~~~~~~~~~~~~~~~~~~
ALL ARE WELCOME
We are opening the door for individuals to be involved and to learn as they help. We want photographers and models who may have just began their journey, or professionals wanting to mentor.
We need volunteers for events for us and those we partner with.
We need hair and makeup folks for events, shoots and shows.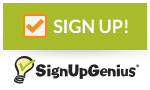 After you register to be part of this organization, please join the Group page on Facebook to keep up with everything. This is where participants can sign up for events, to be team leads and more.
The link is in the registration info on SignUp Genius.
Please take time to share~~Talk about us and if you are ready, commit to us. We can't wait to make a difference